"Surround yourself with the support you and your newborn need to have a happy, nurturing postpartum experience."
Phone: 919-604-3402
Email: karen@gentletransitionsdoula.com
Serving the Triangle and Wake County areas including: Raleigh, Durham, Cary, Apex, Fuquay-Varina, Holly Springs, Chapel Hill and Garner.
SERVICES OFFERED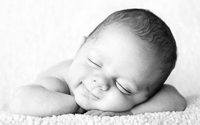 Whether you are a new mom experiencing parenthood for the first time, or an experienced mom trying to juggle several children, everyone needs help during those postpartum weeks. How does a postpartum doula provide a more gentle transition of adding a new baby to your family?
Provides non-medical physical and emotional support to the new mother
Basic baby care education and soothing techniques
Baby sleep education to support healthy sleep habits
Breastfeeding and/or bottle feeding support
Sibling-related care
Light housekeeping such as washing bottles or laundry for baby
Meal preparation and easy meal ideas
Overnight support
Antepartum care (for example, assistance in staging nursery before baby is born or while still in the hospital)
Referrals to other resources as needed
My expertise also includes caring for multiples (twins, triplets, and quads), postpartum depression, special needs children, and special dietary needs. My services differ from that of a baby nurse in that I am non-medical in nature and my goal is to help the family transition into their new roles. My current fees are $25-$35 per hour.

HOURS OF AVAILABILITY

I am available from 8:30am until 2:30pm. Night support can also be arranged and is typically from 10pm until 6am. If I cannot fulfill any planned postpartum doula services due to a family emergency or illness, I will do my very best to find a back-up doula.

KAREN J. BAKER, MSW, PCD (DONA)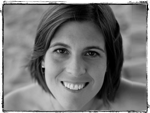 My interest in postpartum doula work began not long after my twins were born. I realized that many new and seasoned moms need mothering themselves to provide the best care for their babies and themselves. After my twins' first birthday, I found myself actively involved in helping new moms during the postpartum period by delivering meals or offering other support or information..

I received my Master of Social Work degree from the University of North Carolina at Chapel Hill in 2004. I worked for several years with adults with mental illness, and also have experience in crisis intervention and death and dying issues, including pregnancy loss. In 2005, I became the proud mother of breastfed and bottle fed boy/girl twins. My experiences since that time not only include practical experience taking care of multiples, but also knowledge and experience with developmental delay and disabilities and special dietary needs. I received my postpartum doula certification from DONA International, the largest doula organization in the world, and I have my CPR/First Aid certification.

I volunteer my time with children's ministries at St. Paul's Episcopal Church in Cary, as well as at my children's school.